Have a Beautiful Day, Friends!



Just to the left of our seating area is a little corner that I often use to set up drinks or snacks when we are outdoors. I wasn't planning on styling this area yet, but I was walking through Tuesday Morning and they had so darn many great things that…well…you know how that works!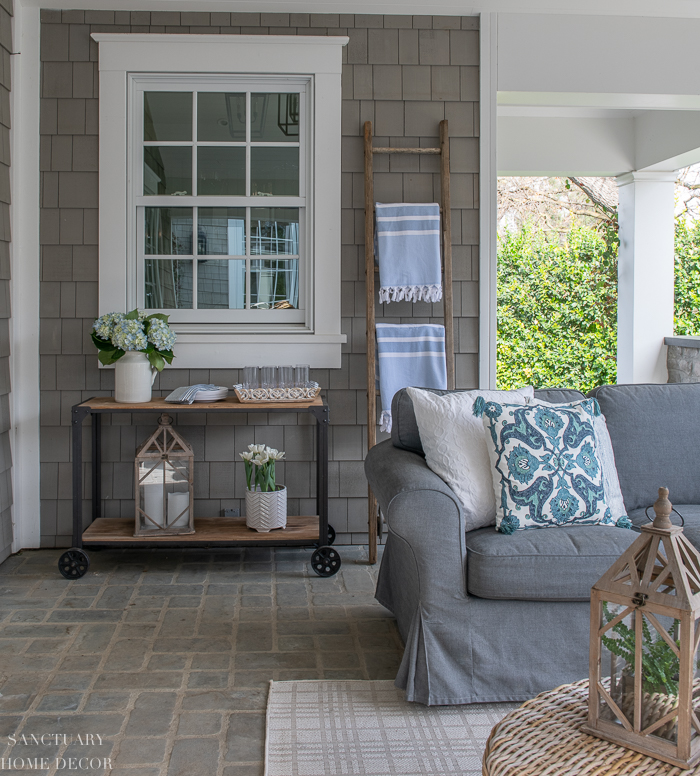 And I just love how the larger wood lantern looks on the bottom shelf of the cart next to the fresh potted tulips.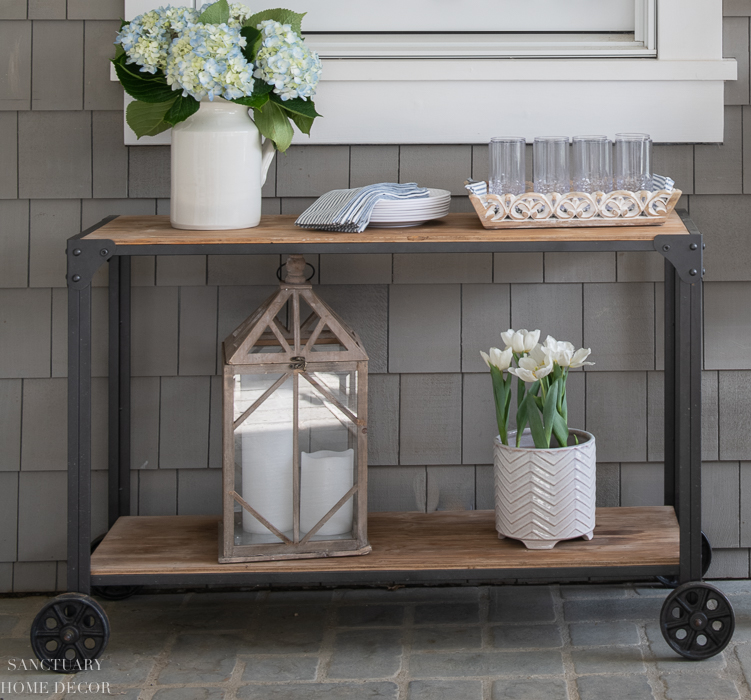 Once I had these pillows in hand, I chose several others for the two couches to bring the palette together. I used my existing white pillows as a base and then mixed stripes and patterns to create an eclectic look that still had a cohesive feel. I also found a cozy throw blanket that incorporated all of the colors I was looking for. It ended up working great as an addition to one of the chairs.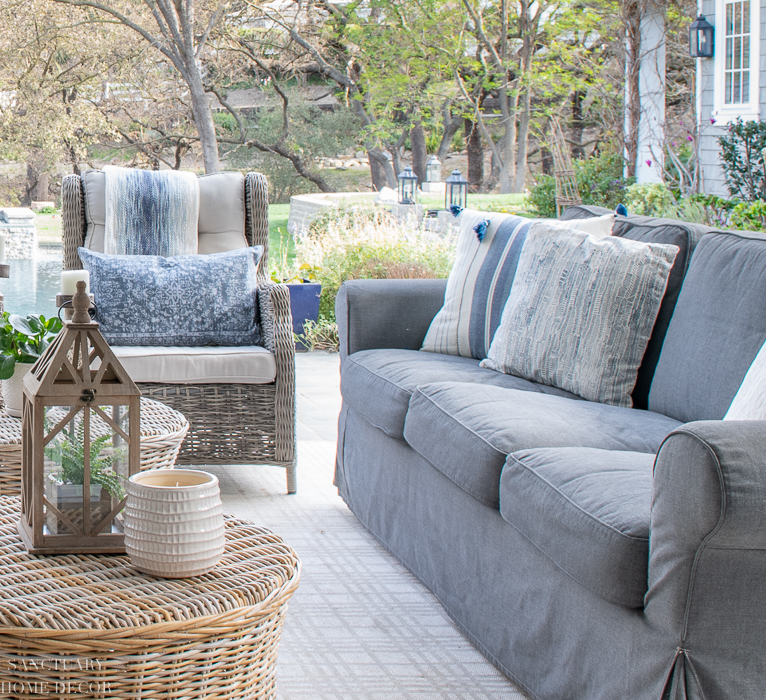 I hope this spring patio refresh has inspired you. Be sure to save the pin below to come back to this post later!