Soon I will be working on finishing up this bench area for fall! I'm thrilled to have this shade as a starting point, it really adds an extra bit of delight to this spot in our living room.
I've always loved lamps, shades and finials as you can really make them personal to your space or even change shades or finials on a whim! In a similar way to our dining room slipcovered chairs, I could even stumble upon a second shade for this sconce someday that I can swap out whenever I feel inspired for change. The shade is small enough that the one not in use could be tucked into a drawer or cabinet until it's used again.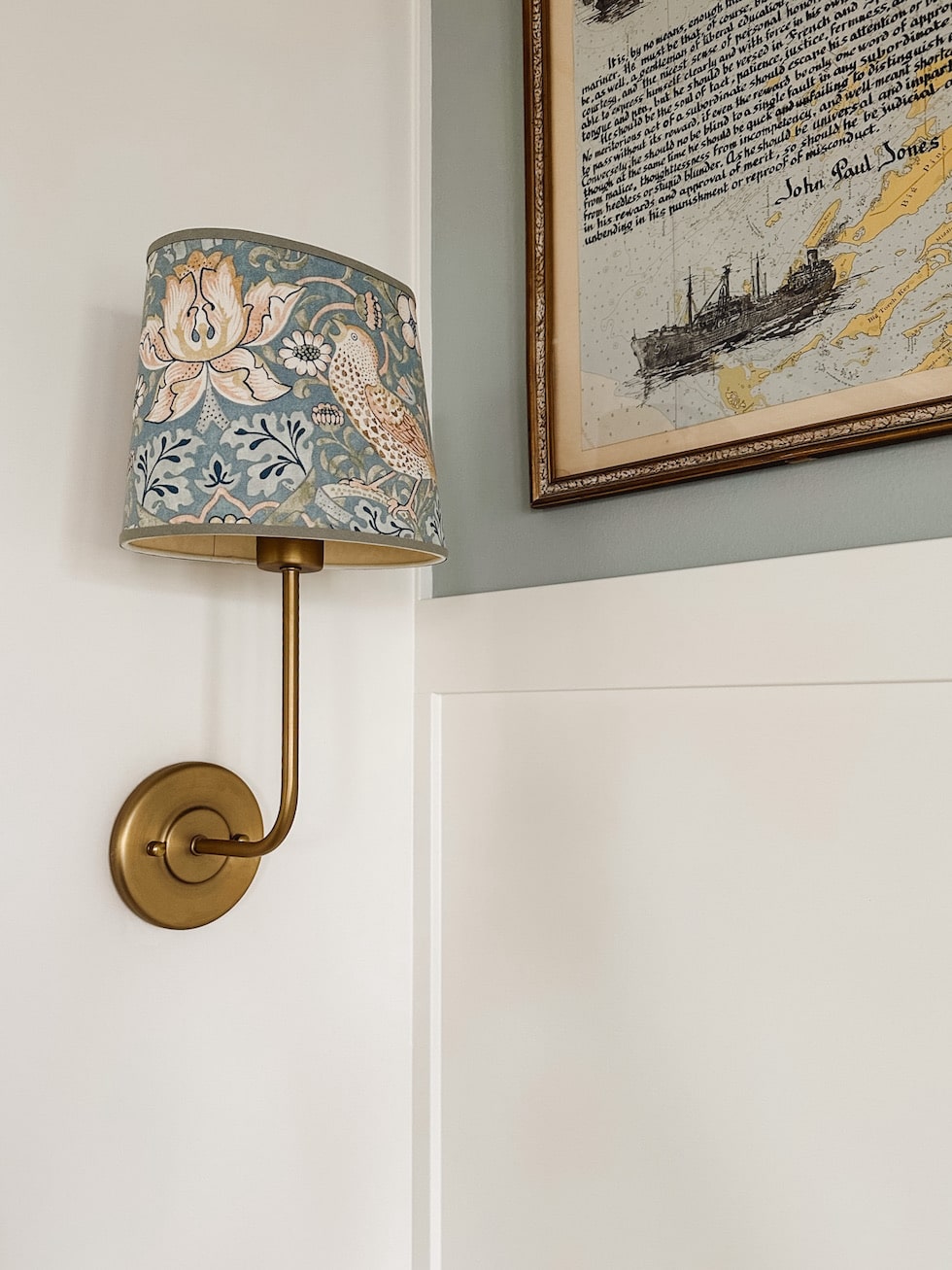 Inspiration for Rooms with Pleated Lampshades
Light Up a Dark Corner with a Wall Sconce (No Wiring Necessary!)
I love personalizing my home with special and unique details! It doesn't happen all at once, but over time, layer by layer, each little element contributes to the look and feel of a home to make it uniquely ours.
You can see more lampshades from the same shop here (so many beautiful options!) and more below from several shops.
The rechargeable bulb was a handy and affordable solution for years, but since this is such a prominent area of our living room, we are so happy to be able to just flip the switch now to have light!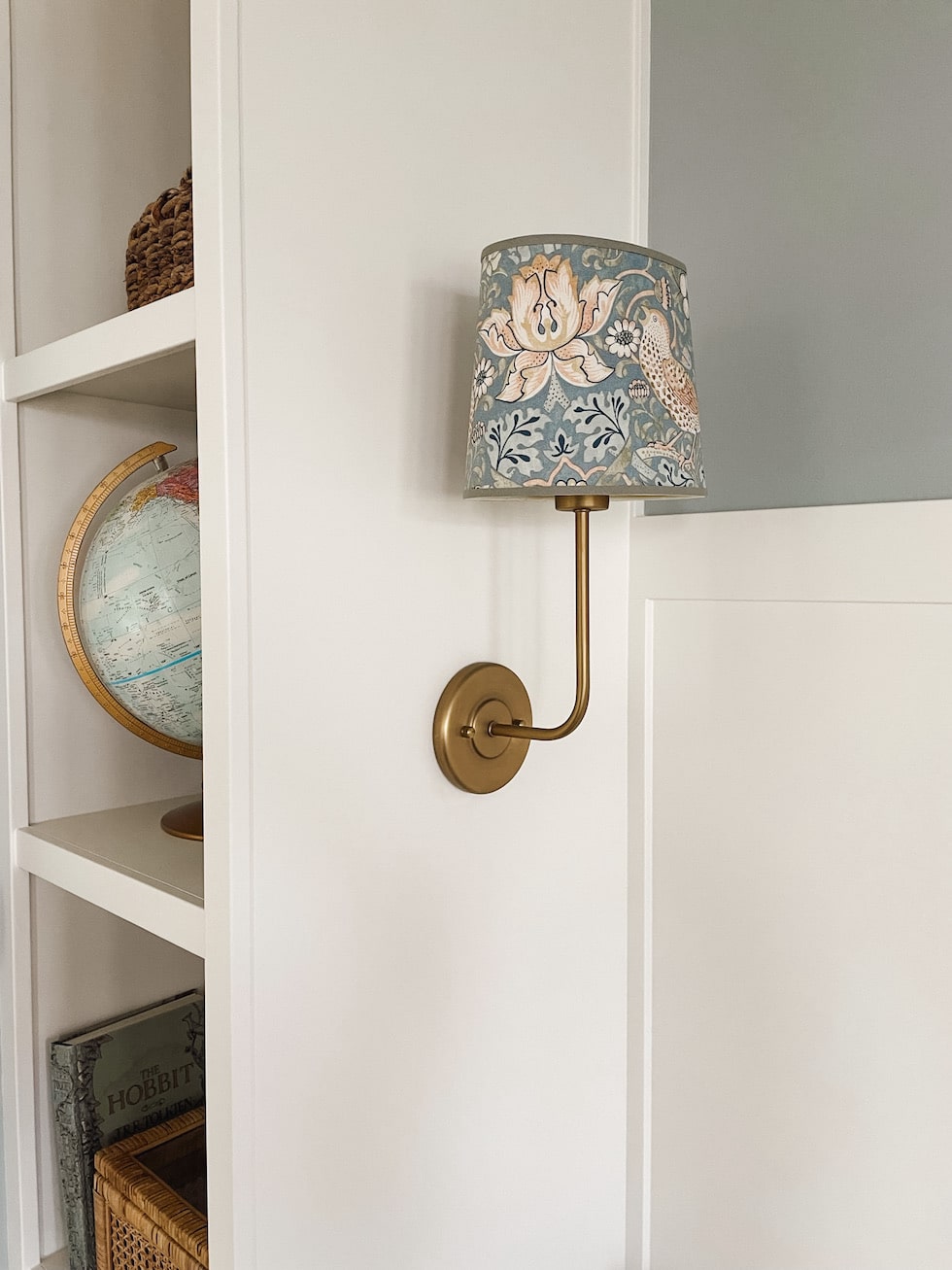 The lampshade really gives it a unique personality, too. I see this same sconce all over the internet these days, everyone seems to have bought them (which is great, it's classic and a great price for a set of two!) But love that with this one simple change I made it my own.
See more The Inspired Room posts on lighting here.